Richard has had over 25 years' experience with NZ taxation, and particularly enjoys dealing with land tax issues and the GST regime. He deals with clients of all types and sizes and provides tax opinions on the appropriate treatment of items of income and expenditure, assists clients with IRD risk reviews and audits and can assist clients who are having difficulties meeting their tax payment obligations to make suitable repayment arrangements with the IRD.
Here are snippets from Richard's weekly email 'A Week in Review' over the last month…
Multiple QWBA's issued
While five were issued, in essence from a topical perspective, there are only three, as two consider the same tax issues as two of the other releases, but on the basis that the employer took out the insurance policy as opposed to the employee.
QB 18/02 and QB 18/03 consider the income tax issues associated with term life insurance policies, whereas QB 18/04 and QB 18/05 deal with personal sickness/accident insurance policies. All four QWBA's are in essence re-releases of the 2015 versions, but updated to account for recent amendments to ss CE 5 and CX 16 of ITA07.
Where a term life insurance policy is taken out by the employee, with the premiums then paid by the employer (QB 18/02), the associated income tax consequences (and nothing of a surprise in my view), are a tax deduction for the cost of the premiums for the employer (assuming the associated salary cost is deductible), the premium treated as part of salary/wages for the employee subject to PAYE, and any eventual pay-out under the policy will not be taxable income to the recipient. Under an alternative scenario, where the employer instead takes out the same policy (QB 18/03), the only difference in tax treatment, is that the premiums paid are subject to FBT instead of PAYE.
The key element, is who has the legal obligation to make payment, with the insurance company? In the former case, it was the employee, so by the employer paying that obligation on the employee's behalf, there is "expenditure on account of the employee" which is deemed employment income under s. CE 1(1)(b) – therefore subject to PAYE. However in the latter case, the employer directly has the obligation, so with the employee economically benefiting from having the insurance coverage, not having to pay premiums themselves, s. CX 16 (payment of a specified insurance premium) applies to subject the premiums to FBT.
Somewhat different with its income tax consequences, are insurance premiums relating to income protection and/or sickness/accident policies taken out by the employee, with the premium paid by the employer (QB 18/04). While the 100% tax deduction for the employer should be the same, apportionment issues may apply with respect to the tax treatment for the employee.
The portion of any premium that relates to income protection coverage, will usually not be subject to PAYE. This is due to the s. CW 17 exempt income exclusion, which excludes from the definition of "expenditure on account of the employee", any expenditure where the employee, had they paid the amount themselves, would have been allowed a deduction if the employment limitation (s. DA 2(4)) did not exist. Many of you
will be aware, that one of the few tax deductions employees can still claim in a tax return, are income protection insurance premiums, on the basis that any subsequent pay-out will be assessable income.
Similar to term life insurance premiums, any amount paid that relates to sickness/accident insurance coverage, will be subject to PAYE.
The taxation consequences with respect to any subsequent pay-out are also a little more complex than those for term life insurances, although only in respect of sickness/accident policies. Firstly, s. CE 11 captures as income, any amount derived by an employee under a policy of income protection insurance – pretty black and white one would suggest. However, taxability of sickness/accident policy pay-outs will depend on whether the receipt is considered to be income under ordinary concepts (s. CA 1(2)). In this respect, if the amount received is paid by a friendly society (s. CW 34(2)(a)) or it is not calculated according to loss of earnings (s. CW 34(2)(c)), it will not be income under ordinary concepts and therefore will be exempt income not subject to tax.
Alternating the above scenario to one where the employer has taken out the insurance policies (QB 18/05), differs the previous answer in respect of the employee tax effects, to one where no premium will be subject to PAYE, and instead the premiums will be subject to FBT, unless the employer has the liability to pay (or contribute to) the income protection premiums, with a subsequent pay-out to the employee taxable, in which case neither PAYE or FBT will apply.
The taxation consequences with respect to the employer's tax deduction and taxability of subsequent claims in the employee's hands, remain as per QB 18/04.
The final QWBA (QB 18/06) relates to the question of whether a GST registered person can issue a combined tax invoice and credit/debit note. The answer from the Commissioner's perspective – yes if different supplies of goods and services are involved – the tax invoice relating to one supply, while the credit/debit note relates to a previous different supply. Otherwise no, two separate documents are required to be issued.
Bill received second reading…
Further to last week's update re the Taxation (Annual Rates for 2017–18, Employment and Investment Income, and Remedial Matters) Bill, particularly the inclusion of a SOP to increase the Bright-line period from two to five years, the Bill has now had its second reading, and one would expect therefore, that's its third and final reading and enactment is imminent.
Reportable Jurisdictions list update…
Due to having recently completed their automatic exchange of information (AEOI) implementations, Croatia and Indonesia have been added to NZ's list of reportable jurisdictions – those territories to which IR, for reporting periods commencing on or after 1st July 2017, may provide certain information on non-residents that has been received by IR from financial institutions, in accordance with the CRS applied standard.
TWG Speech…
The Hon Sir Michael Cullen, as Chair of the Tax Working Group, gave a speech (complete with dry humour) to the NZ International Fiscal Association Conference in Queenstown. It can be located here if you would like to read it yourself.
Sir Michael covered five aspects of the TWG in his speech, however most of it was dedicated to the soon to be released (14th March) Submissions Background Paper. That document will cover the main characteristics of the present tax system, commenting on future challenges likely to arise and possible changes to the present system to accommodate these challenges. Submissions will be due by the end of April, and an interim report to the Ministers of Finance and Revenue is due in September. Naturally I will endeavour to keep you updated of any items of interest as they come across my desk.
Ring-Fencing on the Horizon…
If you thought the increase of the bright-line period from two to five years was a political overkill, just wait, there's more.
Also in action at the recent NZ International Fiscal Association conference in Queenstown, was the new Revenue Minister, Stuart Nash. Top of his speech agenda, was the second bullet aimed at killing the residential property market (the first, the bright-line extension), new rules which would see ring-fencing of residential rental losses – eliminating the ability to offset tax losses from residential investment properties against the investors other assessable income.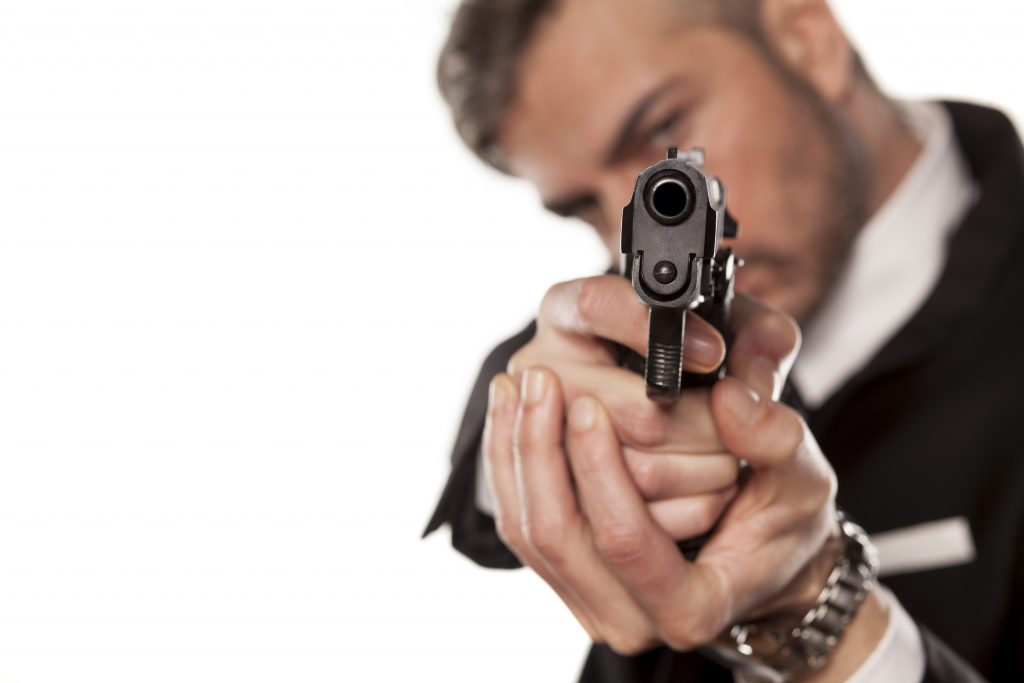 While bright-line has clearly been targeted at property speculators (unnecessary in my view considering that s.CB 6 has been around since Adam met Eve to tax any gain on the disposal of speculative land), ring-fencing of residential losses affects genuine long-term investors as well. Does the Government of the day really think this tool by some miracle is going to improve housing affordability for owner-occupiers? What is going to happen to those owner-occupiers, who due to Government over-action, see a crash in the market which results in the value of their cherished home suddenly being worth less than the debt on it? The only glimmer of hope I guess, is that this one should go through the full GTPP process (unlike the bright-line change). Watch this space for further updates.
The Minister's speech also addressed:
BEPS and multinationals – how the new legislation presently before Parliament was going to prevent multinationals from:

avoiding a taxable presence in NZ,
stripping out NZ profits with aggressive transfer pricing strategies (over-priced debt or mispriced related party transactions)
using structured hybrid instruments (deductible in NZ but non-assessable in home jurisdiction).

R & D Tax credit – reintroducing the regime (reshaped in whatever form) dropped by the National Government in 2008. Hmm, wait a minute – what about the research and development cash out credit? Ok, so it applies to only those start-up's with tax losses, but then what about s.DB 34, which already permits a deduction for expenditure incurred on research and development? I guess the latter is not actually a tax credit however.
Feasibility study expenditure – well, yes we understand it's important to you, but it's just not something we can focus on right now…
and last but not least (and post some back-patting surrounding IR's business transformation project and how it may save you 8-14 hours a year on compliance activities by 2024),
AIM – the accounting income method which will be a new way of calculating provisional tax from 1st April, as new software capable systems will allow IR to look directly into your accounting information, just so they can help you get your tax payments right (and for no other reason…hmm).
One thing is for sure, it is certainly going to be an active year in the world of tax, and not for all the right reasons potentially, however one must be patient and see what ultimately eventuates and look-out for Budget 2018 as the new Government will certainly be looking to impress.
Calculating Motor Vehicle Deductions…
The Taxation (Business Tax, Exchange of Information, and Remedial Matters) Act 2017 introduced amendments to the way deductions for motor vehicle expenditure would be calculated, where a motor vehicle was used for both business and private purposes. The new rules applied with effect from 1st April 2017, with application for the 2017-18 and later income years.
IR has just released ED0203, which is a draft operational statement in which the Commissioner explains how to use the kilometre rate for the business running of a motor vehicle, including when the employer is reimbursing an employee who has used their personal motor vehicle for employment purposes.
ED0203 does not set the kilometre rate itself, instead advising that this will be a separate exercise undertaken by the Commissioner each year, once relevant third party data become available.
The main elements of the new rules are:
There are only two acceptable calculation methods, the costs method and the kilometre rate method.
In the first year a motor vehicle is acquired (or for those already owned 1/4/17), an option must be selected in the tax return, the cost method being the default method if an election to use the kilometre rate method is not made. An election is irrevocable once made, until such time as the vehicle is disposed of (equally applies to an employee and their personal vehicle). Note the election is on a per vehicle basis.
A logbook (see s. DE 7 for requirements) or some other acceptable recording method must be used to determine the motor vehicles business use proportion (3 month test period rules still apply) and failure to retain adequate records can result in claims being limited to 25%, or less. Even where a 3 month test period has been undertaken, for the kilometre rate method, annual speedometer recordings must still be maintained to establish the tier calculations outlined below.
The kilometre rate method has a two tiered scale – tier one covering both fixed and running costs for the first 14,000 of total annual kilometres, and tier two just for running costs for any excess above 14,000 kilometres. There is no longer the 5,000 kilometre restriction that existed under the previous rules (for employee reimbursements as well).
Close companies, where the only non-cash benefit provided is the use of company vehicles by shareholder employees, can also elect to use the subpart DE rules rather than paying FBT. In this regard, any interest cost deductions on the motor vehicle must be calculated under subpart DE, and not claimed under sections DB 7 or DB 8.
Employee reimbursements will also be calculated under the new rules from now on, with employees required to maintain logbooks for their personal vehicles where the employer is electing to use the kilometre rate method to determine the exempt portion of any reimbursement under s. CW 17(3), to avoid the tier one annual kilometres being capped at 3,500 kilometres (25% of 14,000). In other words, no logbook maintained by the employee results in the reimbursement for tier one calculated only for the first 3,500 kilometres, with tier two rates used for any annual travel in excess of 3,500 kilometres. Annual speedometer recordings will still be required under a logbook based claim.
Note that you do not have to use the subpart DE rules where a motor vehicle is solely used for business purposes (s. DE 1(2)(c)(i) exclusion), however it may be prudent to still maintain a logbook for the 3 month test period just to have some evidence in support of the 100% business use claim.
The deadline for comment is 30th April 2018.
Parents Payments to State Schools…
IR has issued three draft items for consultation, although two have the same reference – PUB00298 and PUB00288 (which is set out in two separate items, distinguishing between payments made to state integrated and those made to state non-integrated schools).
PUB00298 considers the issue of payments by parents to the board of trustees to a State or State integrated school and whether GST should be charged on the supply.
The outcome of the analysis is twofold, depending on whether the payments are made to assist the school with the cost of delivering the education services the student has a statutory entitlement to receive free of charge (no GST) versus payments made for supplies of other goods or services, not integral to the supply of education to which the student has a statutory entitlement, where that supply is conditional on the payment being made (subject to GST).
The crux of the issue rests with an analysis of the term "consideration". As there is a statutory right to free education, in circumstances where an amount is not paid for any particular purpose or for the undertaking of any specific obligation, there will not be a sufficient connection between the payments and a supply. Additionally, the supply of education services is not conditional on the payment being made, and payment is
not required for the supply of education services. Consequently, payments made in this regard will not be subject to GST.
The first PUB00288 considers what payments by parents to state integrated schools are gifts for donation tax credit purposes. A state integrated school provides education within the framework of a particular or general religious or philosophical belief – referred to as the school's "special character". A state integrated school establishes a partnership with the Crown by its Deed of Integration, which defines the special character of the school. The special character shapes the school's curriculum, enrolments, staffing processes and culture. The item concludes with the following four scenarios being gifts for donation tax credit purposes:
made to the board of trustees to assist generally with funding the delivery of the school's curriculum;
made to benefit the school as a whole, where there is not a sufficient link between any material benefit obtained in return for making the payment;
specific payments made to the board of trustees to assist with the school's cost of delivering individual subjects or activities forming part of the school's curriculum and in which the student may participate regardless of whether any payment is made, or
made to a qualifying proprietor to assist the proprietor with its cost of supporting the delivery of the school's curriculum with special character.
The second PUB00288 considers what payments by parents to state non-integrated schools are gifts for donation tax credit purposes, and concludes with payments made in respect of the following three scenarios:
made to the board of trustees to assist generally with funding the delivery of the school's curriculum;
made to benefit the school as a whole, where there is not a sufficient link between any material benefit obtained in return for making the payment; or
specific payments made to the board of trustees to assist with the school's cost of delivering individual subjects or activities forming part of the school's curriculum and in which the student may participate regardless of whether any payment is made.
The deadline for comment on any of the three items is 18th April 2018.
Win some, lose some…
Last May I commented on a High Court case involving CFC's resident in China, whom had received tax sparing concessions, naturally reducing the level of taxes paid on their income. At the time, NZ had not introduced the active/passive attribution rules and consequently the income of the CFC's had been attributed to a NZ resident shareholder.
In her NZ income tax return, the taxpayer had claimed a credit, not only for taxes actually paid by the CFC's in China, but also in relation to the tax spared. The Commissioner disagreed with the assessments and reassessed the taxpayers 2005 to 2009 income tax returns.
The High Court agreed with the taxpayer, citing that Art 23 of the NZ/China DTA interpreted in the way the taxpayer had concluded, was the correct interpretation.
The Commissioner appealed to the Court of Appeal, who have just released their decision, this time finding in favour of the Commissioner and overturning the High Court judgement. The basis for the Court of Appeal decision again focused on Art 23, and what was its correct interpretation. In this regard:
The focus of art 23(1) was on residence, not source, and it was not directed to economic taxation.
In terms of art 23(2)(a), the "income" of the CFC was not "derived" by the taxpayer in China; and the tax paid or spared to the CFC was not payable, paid by or spared to the taxpayer. The tax imposed on two different persons was "in respect of" two different income streams.
Article 23(2)(a) required the tax to have been paid by a New Zealand resident on income derived by him or her in China, and not by a third party CFC; that was the essential precondition to a credit in New Zealand.
As I said in my earlier update, the case may not be so relevant now, with the active/passive income test now in play, however it is certainly a useful decision nonetheless, providing some insight into the various Court's views of how the international tax treaties should be read and interpreted.
Do I Have to Tell Them???…
The latest draft operational statement from IR, ED0202, discusses how the Commissioner will approach the subject of a taxpayer's claim for a non-disclosure right for tax advice documents, when she is issuing notices to the taxpayer, their agent and/or a third party, requiring document disclosure.
A taxpayer's right to claim non-disclosure, is governed by sections 20B to 20G of the Tax Administration Act 1994 ("TAA"). However what is essential to understand when providing advice to your clients, and a concept espoused by ED0202, is that the non-disclosure right for tax advice documents when compared to legal professional privilege, is like comparing the Japanese rugby team to the All Blacks (no offence to any Brave Blossom fans out there!).
The limited protection provided by the non-disclosure right for tax advice documents, is explained in some detail in ED0202, including examples of documents that are automatically considered not to be tax advice documents and therefore not covered by the non-disclosure right, such as transfer pricing reports, communications with third parties, client letter of engagements and structure diagrams.
The potential for a claim of a non-disclosure right for tax advice documents, will usually arise further to the issue of a formal information demand by the Commissioner, in accordance with sections 16 – 19 of the TAA. The taxpayer or their agent then files a form IR 519, claiming the non-disclosure right for certain documents. The flow-chart contained in ED0202 provides a good illustration of how you then work through the process of determining what is considered in a document to be subject to a non-disclosure right, with any tax contextual information clearly not covered by any privilege, at any time.
The definition of tax contextual information is a critical element to understand therefore, when your client has approached you for tax advice, and wants to know if what they disclose to you, will ever fall into the lap of IR. The term is defined in ED0202 as meaning the information that relates to a tax advice document, including but not limited to, facts or assumptions relating to the particular transaction, and a description of the steps involved in the transaction. Consequently, your client disclosing to you the real reason they undertook the transaction, which you then document in the background facts section of your tax advice document, is not protected by any non-disclosure right.
Finally, it is fundamental to ensuring a potential non-disclosure right may exist, that the document must have been intended to be and remain confidential between the tax advisor and the taxpayer, and not intended to be read by third parties or members of the public. While it would be useful therefore to commence your tax advice letter with such a statement, naturally the actions of the taxpayer post receiving the advice document will receive close scrutiny of the IR to ensure the intention was a two way street.
I would suggest you all have a good read of ED0202, to at the very least remind yourself of exactly what non-disclosure rights you do have in respect of the written advice you provide to your clients.
Submissions on ED0202 are requested no later than 11th May.
TWG – The Future of Tax…
The Tax Working Group, has as promised, released its Future of Tax: Submissions Background Paper. What I suspect will be of interest to most, are the four specific challenges the Government has asked the TWG to report back on:
How would a capital gains tax (excluding the family home) or a land tax (excluding the land under the family home) affect housing affordability, and would these taxes improve the current system for capital income taxation? Relevant considerations will include: the impacts of these taxes on property-owners and renters; the ease of administering these taxes; the interaction of these taxes with the rest of the tax system; the extent to which the tax will incentivise productive investment as opposed to speculation; and the possibility of allowing for reductions in other taxes as a result of introducing them.
Is there a case to introduce a progressive company tax (i.e. lower company tax rates for smaller businesses) in order to support small business?
Is there a case to make greater use of environmental taxation to improve environmental outcomes and diversify the tax base?
Could the Government assist low-income people by introducing GST exemptions for certain goods and services?
Now is your time to make submissions on any of the Challenges, with a due date of 30th April 2018.
HoldCo's Beware…
IR has released its latest Revenue Alert – RA 18/01, expressing the Commissioner's concerns regarding dividend stripping arrangements being used in restructures, which predominantly involve a holding company being inserted into the taxpayers structure, with the original shareholders deriving an effective transfer of value, even though their economic interest in the original (target) company remains the same.
RA 18/01 states that "Dividend stripping refers to the sale of shares where some or all of the amount received is in substitution for a dividend likely to have been derived by the seller but for the sale of the shares."
A common example could be where a target company has significant retained earnings and the shareholders have large overdrawn current accounts (less than the retained earnings balance), upon which they must be charged interest to avoid deemed dividend issues. Rather than having the target company simply pay a dividend to the shareholders to clear the current account balance, the shareholders instead sell their shares to a new HoldCo (itself wholly owned by them) at a price equivalent to the retained earnings balance.
HoldCo pays for the shares by accepting the shareholders debt obligations to target company, with any remaining balance just being left as a debt owed to HoldCo's shareholders. The effect of the arrangement is a transfer of value from Holdco to the shareholders – assuming their debt obligation to target company, for nothing of value in return. Meanwhile, target company could now declare an exempt dividend (wholly owned group) to HoldCo, to offset the debt obligation it has just assumed, eliminating the requirement to continue to charge interest (or could just not charge interest now with no deemed dividend exposure).
RA 18/01 also provides examples of:
Company that regularly pays dividends to family trust – trust sells shares to HoldCo for market value with debt back – HoldCo borrows funds from company to repay trust – effect of arrangement is no change of commercial position for trust, but now receives loan repayments rather than dividend payments.
50/50 owned company – one shareholder wishes to exit – HoldCo acquires both shareholdings for market value – HoldCo borrows from third party lender to pay out exiting shareholder, leaves debt owed to remaining shareholder – effect of arrangement is remaining shareholder now owns 100% of company (albeit indirectly via HoldCo) without suffering any economic consequence, plus now owed money which it can receive as a loan repayment tax free.
Two companies where one shareholder has 100% of one and 25% of the other – very little ASC in either – HoldCo (also with minimal ASC) acquires shares in both companies for market value with debt back – few months later (and contemplated as part of original transaction), shareholder debts convert to HoldCo shares and there is an amalgamation of three companies with HoldCo remaining – effect of arrangement is shareholders have been able to merge their two companies and now have significant ASC which can be returned to them tax-free.
In all of these examples, the Commissioner is applying the Parliamentary contemplation test and using either section BG 1 or GB 1 to assess the shareholder for a dividend.
The release of RA 18/01 is also accompanied by a basic Q&A (it is quite basic!), but certainly worth noting is IR unlikely to allow IC's to be attached to any dividend assessed (unless it's a VD situation), so 33% DWT will apply, and just because your client's scenario involves no actual cash exchange, does not mean there is no dividend – it all comes down to a "transfer of value from company to shareholder, caused by shareholding relationship (s.CD 4)", which can occur where HoldCo creates debt obligation in shareholders favour.
Advice Requested or Not – That is the question…
This case is very topical to us all I thought.
How many times have you been asked by a client for "your thoughts", and when espousing your views, how many times have you thought that it didn't really matter what you said because you weren't giving advice as such?
Well the High Court recently felt that a client's request to their trusted advisor for her thoughts, was not a "request for advice" worthy of a negligence claim against the advisor when she failed to mention certain tax effects of a proposed arrangement.
A couple of things surprised me in the case –
Firstly, the accountants (a relatively high profile firm) claim that even though its engagement for the past four years included the giving of specific tax advice, in the present case there first "had to be a request for advice" and that a request from the client "for your thoughts" was not formal enough – hmmm????
Secondly, the issue surrounded a bright-line issue, with a $2.3million gain on a sale within one year of purchase so pretty black and white and certainly a material issue, yet the advisor did not think to mention it in "her thoughts".
Now to be fair, the High Court did state that its decision was not that the client did not have a case in relation to the scope of the requested "thoughts", but that eliminating the defence in professional negligence cases was not easily achievable and the client had not been able to satisfy the required threshold.
I would suggest that the accountants may have escaped the noose on this one, although I'm certainly no legal expert in the professional negligence arena, but would you not think, at the very least they could have credited the client for any fees they had charged in respect of the transaction, albeit a fairly immaterial gesture in respect of the $700k cheque the client now had to write to IR. Where is your goodwill to your client's however?
I should also even the playing field a little by informing you that the client had apparently been put on notice by their legal advisers at an earlier time of the bright-line issue if the land was ever sold within two years. However, regardless, I would still be doing some navel gazing if I was the adviser, particularly where part of my regular role in the engagement, was providing tax advice.
I suspect the client is presently searching for a new accountant…
Regional Fuel Tax…
Well we all knew it was coming.
A Regional Fuel Tax Bill has been introduced, and is topical for this update, not because it is a type of tax in itself, but because once imposed it will be subject to GST and consequently relevant provisions of the GST Act will be amended to reflect this treatment.
Capped at the maximum rate of 10 cents per litre of fuel, for a maximum initial duration of ten years and it will only be available to the Auckland council until 1st January 2021, when it will become available to other regional councils.
If you would like to receive Richard's 'A Week in Review' direct to your email address weekly, please email him here to subscribe.