Richard has had over 25 years' experience with NZ taxation, and particularly enjoys dealing with land tax issues and the GST regime. He deals with clients of all types and sizes and provides tax opinions on the appropriate treatment of items of income and expenditure, assists clients with IRD risk reviews and audits and can assist clients who are having difficulties meeting their tax payment obligations to make suitable repayment arrangements with the IRD.
Here are snippets from Richard's weekly email 'A Week in Review' over the last month…
An improvement or not… that is the question?
IR has released QB 18/01, a QWBA on the issue, "Can a fit-out of an existing building be "improvements" for the purposes of s CB 11?"
The question has significance for either those taxpayers in the business of erecting buildings on land who acquire land not for the purpose of that business ("other land"), or taxpayers associated with someone in the business of erecting buildings, who have themselves acquired land, not for the purpose of any business of erecting buildings ("tainted land").
S.CB 11 can have application, where improvements have been made to the other land or tainted land, and the land is disposed of within 10 years of the improvements being completed.
There are 3 important components to the taxing provision – has there been improvements to land; are the improvements "not minor"; and, have the improvements been made while erecting a building or otherwise.
It is a long-standing common law principle, that whatever is affixed to the soil, belongs to the soil, and consequently buildings and items permanently attached to them (fixtures) become part of the land itself. Therefore, where the work or operations done to the land involves the erecting of a building or fixture which enhances the value of the land, there has been an improvement to the land itself. Equally the removal of a building or fixture that enhances the land value, can similarly be an improvement to land.
Whether an improvement to land will start a 10 year clock ticking, will depend on whether the works are "not minor". IR refer us in this regard, to their 2005 interpretation guideline IG0010, which considered the "work of a minor nature" issue for the purpose of the development or division work taxing provision – s.CB 12. The following factors were provided as a guide in this regard:
the importance of the improvements in relation to the physical nature and character of the land;
the total cost of the improvements made in both absolute and relative terms;
the nature of the professional services required; and,
the nature of the work required for the improvements.
IR consider that the "not minor" concept is similar in principle under both taxing provisions.
In respect of the specific question at hand, whether a fit-out to an existing building will be caught by s.CB 11, will require two considerations (before even getting to the "not minor" determination). Firstly, does the fit-out involve the permanent attachment (or removal of previously permanently attached) of items to the building, thereafter referred to as fixtures and part of the building itself? Secondly, does the addition and/or removal of the fixture, enhance the value of the building – therefore prima facie an improvement, or is the work done simply repairs and maintenance? Guidance in this regard can be found in the 2012 interpretation statement – IS 12/03, which sets out general principles for determining whether work is repairs and maintenance or a capital improvement.
Those of you who work with this area of the legislation, will appreciate the answers are never black and white, and it will always be the borderline cases that will require a judgement call to be made one way or the other. QB 18/01 provides 4 examples to assist with your interpretation in this regards.
Some closing comments on s.CB 11 in general, to alert you to two significant differences to those exposed to potential taxation under either s.CB 9 (land dealing business) or s. CB 10 (land development/subdivision business):
Tainting by association is tested at the time the improvements are commenced, and not the time the land is acquired.
Any gain on disposal is potentially taxable, where the disposal is within 10 years of the date the improvements were completed, and not 10 years of when the land was acquired.
Fine Tuning the Hobbit Law
Not exactly tax (although arguably with a sprinkling of the flavour if you drill down to the differing taxation consequences for the parties involved), but topical nonetheless, with the new Government's well publicised grumbling over its predecessors bowing to the pressures of Hollywood, a new working group has been established, to "find a durable solution to restore collective bargaining rights for film production workers, without necessarily changing the status of those who wish to continue working as independent." One waits with eager for what may come next, and any potential extension to other employee versus independent contractor situations.
Shareholder Salary Adjustments
IR has released a Standard Practice Statement ("SPS") with respect to the making of retrospective adjustments to salaries paid to shareholder employees.
SPS 18/01 describes the various scenario's under which IR may consider and agree to a section 113 request from a taxpayer, who is looking to amend (either up or down) a previous filing position for the company (and the affected shareholders), which reflected a certain level of shareholder salaries paid.
With any such request by the taxpayer usually required to be made in accordance with section 113 of the Tax Administration Act 1994 ("TAA"), as often the four month NOPA window would have already passed, SPS 18/01 is closely aligned with both SPS 16/01 – Requests to Amend Assessments, and SPS 09/02 – Voluntary Disclosures, although most of the commentary in SPS 18/01 is with respect to the processes set out in SPS 16/01.
SPS 18/01 applies from 1st April 2018, and it replaces SPS 05/05, although the earlier version only considered retrospective reductions in salary amounts, not increases.
For those of you who have read SPS 16/01, you will appreciate that IR essentially has a four phase process which is applied to any section 113 request received. Phases 2 and 3 will be overlooked however, where upon the initial phase 1 examination, it is clear and obvious that an error has occurred and can be easily corrected. SPS 18/01 concludes that changes in a shareholder salary are an example where a section 113 request can proceed straight to phase 4.
Phase 4 simply asks the question, of whether there is any reason IR should not make the amended assessment, and most of the narrative of SPS 18/01 discusses this question, providing examples of both yes and no answers.
In cases where:
there is a tax avoidance arrangement (fairly obvious I would have thought);
no evidence is able to be provided that the original salary declared was declared in error; or,
the shareholders/company are not in agreement that an error has occurred, then IR is unlikely to approve the section 113 amendment request.
However, where there is evidence of an error having occurred, with the amount of company profit shown to now be incorrect because there has been a subsequent amendment to the profit, IR is likely to approve the request. In this respect, SPS 18/01 provides examples of the taxpayer being able to show:
historical evidence that all company profit declared as salary; or,
historical evidence that a fixed percentage of company profit will be declared as salary; or
historical evidence that salary will only be declared out of company profits and not losses; etc.
There may also be instances where the company profit itself is not in error, however evidence can be provided to show that the amount of shareholder salary reflected was not as originally agreed between the company and its shareholders, perhaps due to an arithmetic, transposition or keying error.
Without question, documentary evidence will be key, and I would suggest, that even if it's usually just a matter of course to clear out a client's annual profit to salaries, it would be prudent to document the decision rationale just once, with the words "until varied in writing", or something similar, and then simply store it away, to be close at hand, should the need ever arise to produce it.
Have your say on the Trusts' Bill
Not tax related directly, but its importance makes it worthy of a mention nonetheless, either because you are keen to have you say or you are just interested to know where things are presently at, the 5th March closing date for public submissions on the Bill is fast approaching.
Introduced to replace both the Trustee Act 1956 and the Perpetuities Act 1964, changes from the old legislation implemented by the Trust Bill, will include:
describing key features of a trust to help people understand their rights and obligations;
mandatory and default trustee duties to provide clarity to those in the position to help understand their obligations;
beneficiary disclosure requirements (where appropriate);
more flexible trustee powers;
cost-effective establishment and administration support provisions; and,
options for removing and appointing trustees without having to go to court to do so.
The Justice Committee who are presently reviewing the Trust Bill post its first reading before Parliament in December 2017, have a report back date set for June 2018.
Residential Land to be "Sensitive Land"
Following on from their promise to ease Auckland's property market crisis by restricting non-residents from buying NZ residential land, the Overseas Investment Amendment Bill (5-1) was introduced by Government in December 2017, which if passed, will implement their policy to bring residential land within the category of sensitive land for the purposes of the Overseas Investment Act 2005.
The new rules will prevent overseas persons not ordinarily resident in NZ (a defined term), from being able to buy existing houses and other pieces of residential land.
Land affected by the changes will be that classified as either "residential" or "lifestyle" for rating valuation purposes under the Ratting Valuations Rules, which are issued by the Valuer-General.
Exemptions (with appropriate conditions attached) from the restrictions may apply where the overseas person:
will be developing the land and adding to NZ's housing supply
converts the land to another use, demonstrating wider benefits to the country, or
has an appropriate visa status, showing they have committed to reside in NZ(regulated criteria).
NZ & Australian citizens will be exempt from the proposed changes.
Considering the lack of reliable statistics surrounding exactly who is buying NZ land, only time will tell whether the purchase restrictions will have any meaningful impact on the NZ residential property market. I suspect the likely answer is, "where there is a will, there's always a way".
Save the Date…
Make sure you keep your calendars free for a special date with the Hon Grant Robertson on Thursday 17th May 2017, at which time he will deliver Budget 2018.
Expect to see a focus on progressing a number of Government's well publicised priorities, including:
building quality public services for all NZ's and improving access to core services, such as health and education
taking action on child poverty and homelessness
supporting families to get ahead and sharing the wealth generated by the economy with a wide range of NZ's
sustainable economic development and supporting the regions, and
managing NZ's natural resources and taking action against environmental challenges, such as climate change.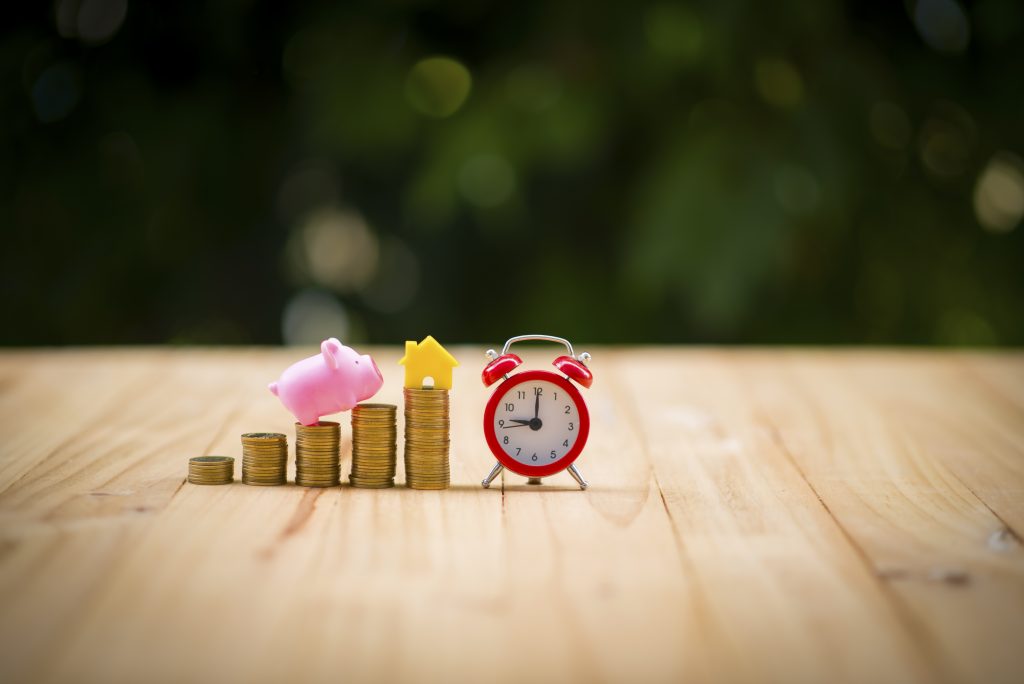 Extension to Bright-Line period in the wings
A Supplementary Order Paper has been added to the existing Taxation (Annual Rates for 2017-18, Employment and Investment Income, and Remedial Matters) Bill, which is presently progressing through Parliament and is expected to be enacted next month. The SOP will increase the existing two year bright-line period to five years, applying to applicable residential land purchased post the date of Royal Assent.
Other than extending the time period, no other changes are proposed to the existing bright-line rules, and like the opening article on amendments to the "sensitive land" definition, the basis promoted by the Government for extending the requisite ownership period to five years, is an effort to improve housing affordability, in this case by taking speculators out of the market. Once again, time will tell how effective the strategy is, particularly if you consider a number of overseas taxing jurisdictions who have full capital gains tax regimes, yet still experience overheated property markets.
The amendment also has consequent effects on the residential land withholding tax rules, so amendments are being made as appropriate to ensure these provisions deal with the extended bright-line period.
Final point to note – do not forget that the bright-line rules apply to residential land (as defined) owned anywhere in the world, not just NZ.
Employment & Investment Income Bill back from FEC
The Taxation (Annual Rates for 2017-18, Employment & Investment Income, and Remedial Matters) Bill has been reported back from the Finance and Expenditure Committee.
Along with a recently included SOP to increase the bight-line test from two years to five years, the Bill will introduce a number of changes with respect to improving Inland Revenue's information collection mechanisms, as well as amending the rules that presently apply to taxing benefits received under employee share schemes.
More specifically, the Bill will:
Introduce payday basis reporting for PAYE and, with some exceptions, a requirement to electronically file the information. The present PAYE due dates would not change however. For those employers who report on schedular payments and employee share scheme benefits, reporting would be twice monthly. Employers who continue to paper file due to being below the electronic filing threshold, would have 10 working days to file and an option of twice-monthly reporting, deeming the 15th and last day of each month as paydays.
Lower the threshold for the payroll subsidy to target smaller employers for 2019, with a full repeal in 2020.
Introduce monthly reporting for payers of dividends and Maori authority distributions and as a consequence, remove the present requirement to provide company dividend statements to shareholders and Maori authority distribution statements to recipients. Other forms of income, including interest, PIE income and royalties would also be caught by the new monthly reporting rules.
Amend the present taxing point under employee share schemes, introducing a defined term, "Share Scheme Taxing Date", which will defer the taxing of benefits essentially to a date where there is no longer a material risk that beneficial ownership may change or that there may be a change in the terms of the shares affecting the value of the shares. The focus of the change is to ensure benefits received by an employee under a share purchase scheme are taxed identical to those employees who receive cash remuneration instead. Current arrangements where the employer transfers the shares to a trust (taxing the benefit at the time of transfer) for a restrictive period while the employee
attains certain milestones, upon which legal ownership of the shares is transferred to them (banking any uplift in share value during the restrictive period as a tax free gain), will have a completely different tax outcome under the new rules.
The Bill is expected to be passed and have received royal assent before 31st March 2018.
Australian Limited Partnership rulings
Being issued for a third time, Public Rulings BR Pub 18/01 to BR Pub 18/05 provide commentary on the ability of NZ tax resident investors in Australian Limited Partnerships, to claim foreign tax credits in respect of Australian income tax and dividend withholding tax paid by the partnership.
A key requirement of the rulings, is that the Australian Limited Partnership qualifies as a corporate limited partnership for Australian tax purposes. This status results in the Australian Limited Partnership being taxed as a company in Australia, while still being seen as a partnership from a NZ tax perspective, with the associated flow through tax treatment.
For those of you who have clients operating a business in Australia, the present structuring flavour of the month (provided all eligibility criteria can be satisfied) is to use a NZ look-through company (LTC). The benefit of the LTC structure is limiting the ultimate (gross income into shareholder's hands) cross-border effective tax rate to 33%, as opposed to a rather draconian 51.43% rate when the more vanilla parent/subsidiary type structure is used.
While the LTC can work well where the ultimate shareholders are all NZ tax residents, it may not work as well where Australian investors are also to be involved or the 5 or fewer counted owner's restrictions will be breached. Under these scenarios, use of an Australian Limited Partnership of the character referenced above, can achieve the same result as an LTC for the NZ investors, potentially limiting the effective tax rate from doing business in another taxing jurisdiction to 33%.
BR Pub 18/01 provides that Australian income tax paid on Australian sourced income by the Australian Limited Partnership, is claimable by the NZ resident partner against the NZ income tax payable by the NZ resident partner on their share of the partnership income. Naturally any credit claimed must be in proportion to the investor's share of income from the partnership.
As you will appreciate, taxation under NZ's LTC and limited partnership regimes operate on an attribution basis as opposed to a distribution basis. In other words, each income year, the profit or loss of the entity is attributed to the various owners based on their respective ownership shares in the entity. Whenever a subsequent distribution of the previously attributed profit is made to the owner, it is not subject to further taxation in NZ.
Potential tax seepage can arise in your client's structure however, where an Australian Limited Partnership makes a distribution of retained profits to the limited partners. This is due to its treatment as a company for Australian income tax purposes, and consequently the distribution being seen to be a dividend, potentially subject to a dividend withholding tax deduction at the time of payment. Since from a NZ tax perspective the
distribution will not be subject to income tax in the limited partner's hands, BR Pub 18/02 denies a credit for any dividend withholding tax deducted. As it is likely however that the Australian Limited Partnership will be distributing tax paid reserves, the deemed dividend should be fully franked, and consequently not exposed to any dividend withholding tax deductions.
The remaining three rulings deal with unit trust distributions and franked dividends received by the Australian Limited Partnership, and a scenario where the entity is the "Head Company" of a consolidated group.
The rulings will apply for the period commencing on the first day of the 2017/18 income year, and ending on the last day of the 2021/22 income year.
If you would like to receive Richard's 'A Week in Review' direct to your email address weekly, please email him here to subscribe.