Every year, the Christmas party is organised by a group of team members who were employed in the past year. This year's team consisted of five: Dana, Eric, Phoebe, Tess and myself. It is a difficult task given we have no idea what the previous parties have been and which ones were successful. We looked at hotel venues, harbour cruises, team building activities, restaurants, vineyards, central Auckland, outer Auckland… and this is what we came up with.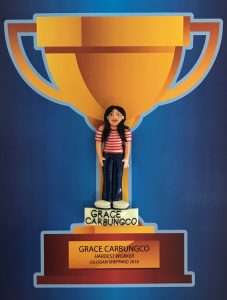 An awards ceremony. We organised the most expensive Christmas party to date. Was it worth it? Absolutely. It is not just about getting everyone together for some fun. Rather, it is a thank you from management to the team of GS for their hard work throughout the year. In turn, it adds to the motivation for them to continue working hard. It strengthens the team dynamics, boosts morale and believe it or not, maintains staff retention.
Our party is held in November, mostly because December is usually bombarded with events and parties, but also because we have a lot of work to do before Christmas and our office shut-down of three weeks.
We booked the Lakeside Room at Villa Maria Estate Winery, a bus to get us there and back, and then sent out our 'save the dates' with a request for formal attire. We created an award for each team member, and ordered a customised magnet in their image.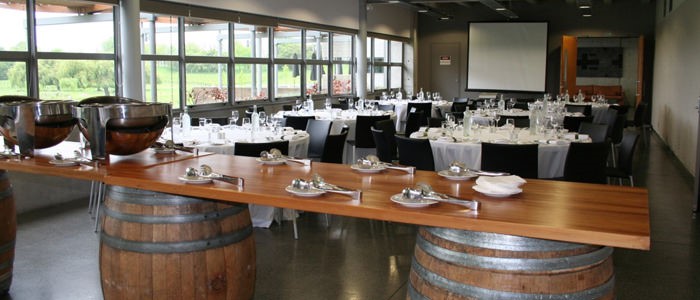 On arrival we had bubbles and canapes on the lawn and played pentanque, jenga and hoops. The room was decorated in white and gold.
One team member provided this intriguing reply when asked if there were any special dietary requirements:
"I'm a freegan. I only eat food that's sourced freely – grown on the side of the road, dumpsters, half eaten kebabs left on the park bench, etc. Also no red meat, poultry, pork or fish please, and I'm allergic to legumes, nuts and beans (except coffee). Also I'm Taoist so nothing from the onion family. Oh and no gluten or lactose."
He is known for his dry sense of humour (which is also the award he won) so we decided to get him back. For his entrée, we organised with the catering staff to serve him a bowl of coffee. There was confusion at his table, 'is that the vegetarian option?' and 'how come he's special?'. Once explained, there were tears of laughter.
We hired a talented MC, Guy Langford, to present the awards and he did a magnificent job hassling everyone without stepping over the line. Each award was accompanied with a humorous story and a video – the organisers had been snooping for months stalking and recording each person without their knowledge. It was a great bonding experience getting to know each other outside of the office as well as laughing and recognising 'other' talents.
The team did an excellent job of dressing up – some of the guys even purchased new suits! I do think Richard did the best with his tuxedo though. And the girls were absolutely stunning!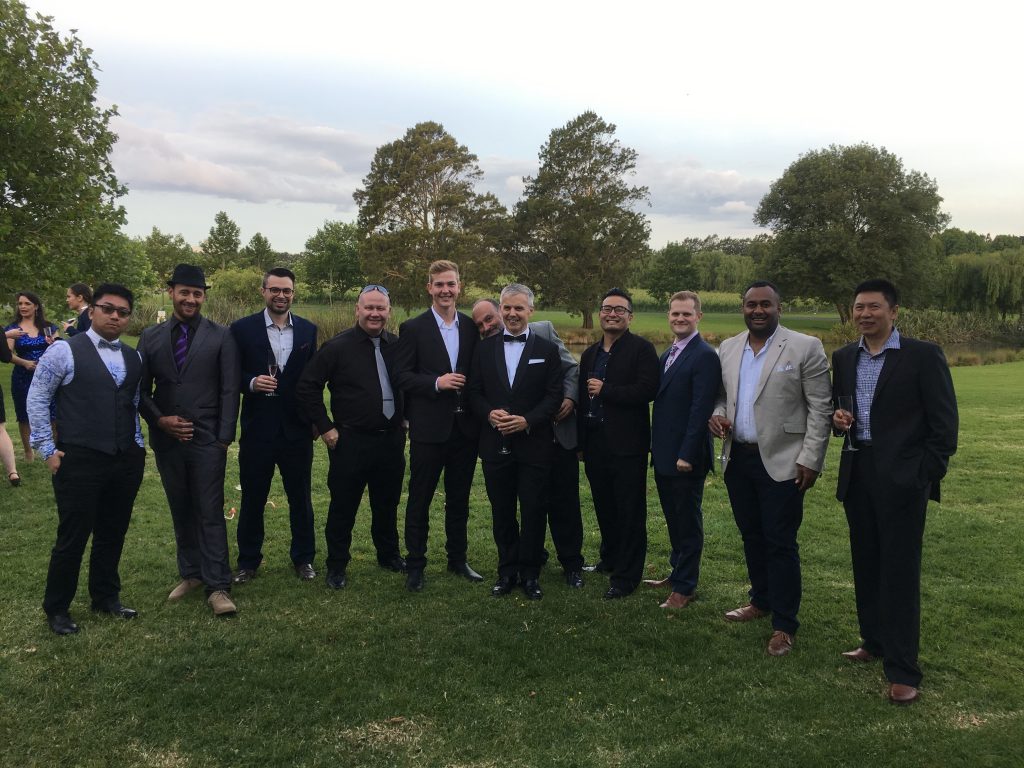 Left to Right; Eric, Moerangi, Humphrey, Ross, James, Bruce, Richard, Roger, Robert, Jone and Mo. Absent; Michael and Sean.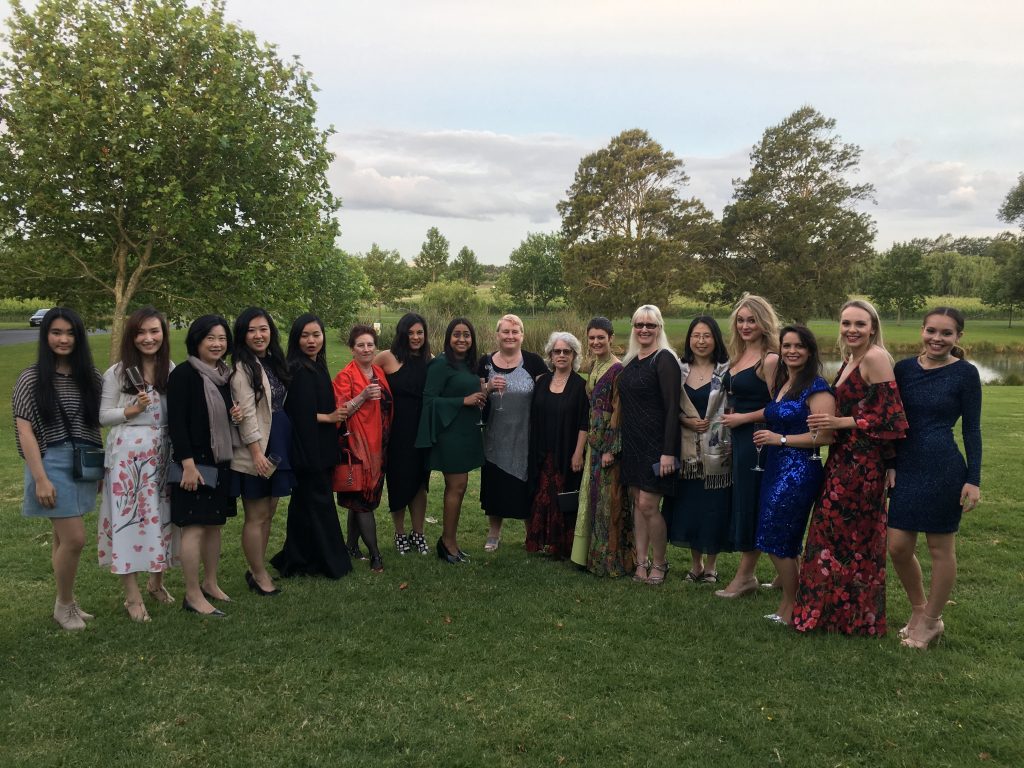 Left to Right; Grace, Elaine, Kathy, Phoebe, Myint, Donna B, Joshna, Joyce, Tanya C, Donna S, Helen, Debra, Maria, Tess V, Lisa, Dana and Bella. Absent; Marion, Amy, Grace, Arlyn, Tess F, Nisha, Tania S and Laurel.
Here is a list of the awards presented:
| | | |
| --- | --- | --- |
| Yi Ping | Pokémon Hunter | Now has the top three most rare Pokémon |
| Dana | Most Photogenic | Was also first runner up for Miss Auckland |
| Maria | Queen of Tea | Was up against the Queen for this award |
| Michael | Most Annoying Ring Tone | Just listen to his and you'll understand |
| Kathy | Questioning Award | Always asks a question at the wrong time |
| Laurel | Pirate Award | Unable to attend the awards, was with the FBI |
| Debra | Most Valuable Professional | The glue that holds everyone together |
| Amy | Best with Numbers | Good to have in an accounting firm |
| Tess | Most Clumsy and MVP | Have you seen the stains in the entryway? |
| Richard | The Early Worm | Always first to arrive and works in the dark |
| Nisha | Messiest Desk & Chocoholic | Eats a large bowl of chocolate cereal every day |
| Arlyn | Best Dimples | Only 20% have them and hers are amazing |
| Joshna | Caffeine Addiction | Always a cup of coffee in her hand |
| Eric | Quiet Achiever | Marathon runner, fastest education, Mr Dependable |
| Humphrey | Dry Non Reply | Never gives you a straight answer to anything |
| Phoebe | The Eyes Have It | Has beautiful eyes and a talent for winged eyeliner |
| Robert | Yes | Also known as Mr Google, uses 'yes' as a pause |
| Tanya | Catchphrase | "Pain in the tooties!" |
| Marion | Most Improved | Her profile photos have improved with age |
| Lisa | Jack of All Trades | Roller skating, canoe polo and digeridoos |
| Grace | Hardest Worker | Get things done in record time |
| Jone | Best Joker | Just ask him to tell you a joke |
| Elaine | The Collector | A collection of Habitual Fix jars live on her desk |
| Tania | Email Queen | Responds to emails really quickly |
| Bruce | Coming Up Roses | Whatever happens, he always does |
It was a lot of work and being one of the organisers, I didn't get to sit down or be too selfish. The food was incredible, the staff at Villa Maria ready and able with every little whim, the MC entertaining, the drinks flowed freely and seeing the enjoyment everyone else had was worth it.
But I don't know about doing it all over again, I look forward to seeing what the next bunch of newbies come up with!